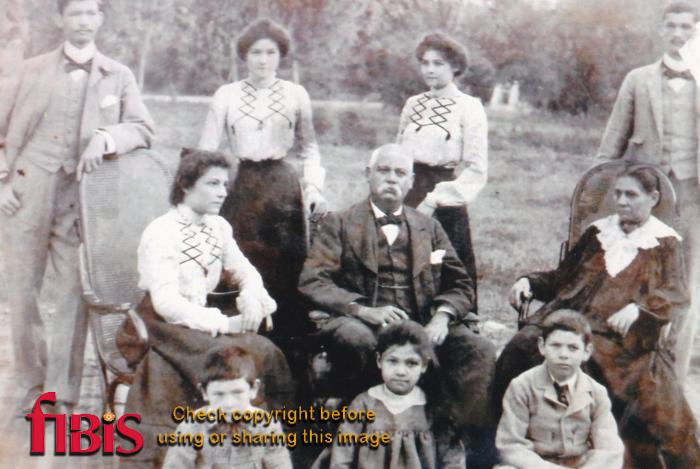 Back row: Harold Goff 1822-?, Olive May FitzGerald (Goff)1888-1973, Aileen Wanda Harrington + Goldsmith + Topping (Goff) 1886-1958, Dennis Owen Goff 1883-1940.
Middle Row: Daisy Goff (nee Beglin and Harold's wife), James Birney Goff (1850-1923), Mary Jane Goff (nee Cowling and James Birney Goff's wife) 1855-1918.
Front row: Frank Elton Cowling Goff 1896-1921, Kate Gertrude Fern (nee Goff) 1880-1962 and James Birney Goff (Junior) 1935?
Copyright

Author

Shirley Cotton

Posted on

Tags

Visits

4765

Rating score

2.73

(1 rate)